Every year in France a resident produces 354kg of waste, or 1kg per day!
And half of the waste is packaging!
On a sailboat it is possible to divide this amount by 4, or 250gr per day per person.
On board a sailboat, waste management is essential not to be overtaken. The principle applied by the majority of us is simple: what comes from the sea returns to the sea, everything else must return to shore.
As in a house you have to have 2 garbage cans: the green for recycling and the black one for the general (and the glass apart).
Recyclable:
Already we can significantly reduce the volume on board by removing the over-packaging (often exaggerated) and/or by favouring bulk when buying.
Packaging is bulky, there are compactors of plastic bottle or can. In the absence of this tool you can also cut the bottles into strips, it occupies the watchman or it can also make an activity for children!
Cans are cleaned with seawater (the only water in unlimited quantities...) and are relatively easy to crush if you open the other side.
The glass, even if it is silica (and therefore sand), will be set aside, because it would be a shame not to recycle it!
1Kg of packaging is 40 cans or 20 bottles 1.5L of water!
Organic waste:
The golden rule: in the lagoon or near the coast: no organic waste at sea.
A vegetable or fruit peel will be much happier to end your life in the land than on the sea, and then the land is never far away!
However, this waste can be discharged beyond 12 miles of coastline, or 3 miles if crushed or crushed and passed through a sieve with openings of no more than 25 millimetres (according to the rules of the Marpol Convention, Appendix V).
Non-recyclable:
Meat tray, yoghurt jar, plastic pouch, polystyrene, plastic films, diapers panties, etc ... to put in the black trash with organic waste, once cleaned with seawater to limit the appearance of smell of 'carrion'...
The specifics:
Oils, batteries, batteries: the worst household pollutant!
1 litre of drain oil pollutes 1 km2 of water, or 1 m3 of earth, or 1,000,000 L of drinking water! Oil pollutes a lot ... and for a long time!
70% of the batteries are released in the trash, these batteries contain heavy metals that are toxic to humans. The worst of the batteries is the mercury button battery, only one of these batteries pollutes 1 m3 of soil for 50 years.
So we keep everything on board until we find specific bins for recycling, nothing is lost, everything is transformed, the recovery of our waste is the future.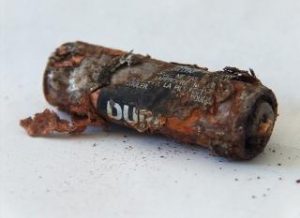 Related: THE MORE DANGEREUSES OF OUR COASTs and OUR LAGONS
THE RECYCLAGE IS THE AFFAIRE OF ALL
Let us protect our planet for ourselves and for future generations.